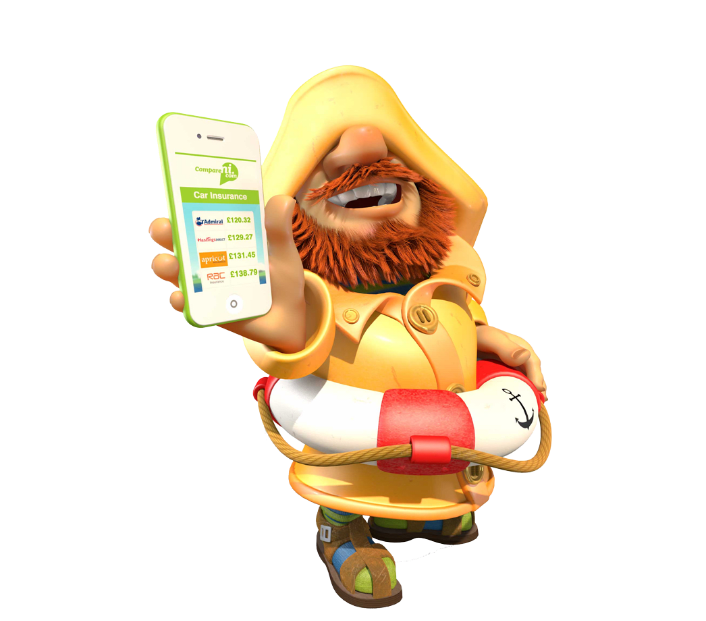 Get quotes from over 80 providers of NI insurance

Save up to £490* on your NI car insurance

Access 1000s of discounts & unlimited cashback with CompareNI Rewards
Quotes from over 80 NI insurance providers










---
Access discounts and offers from over 1000 top UK retailers

Build up cashback on your everyday shopping

Save up to £700 a year on your shopping
---
Why choose CompareNI.com?
Free to use – find great quotes today

Made in Belfast! Local Insurance for NI

Compare lots of providers with just one form

97% of customers recommend us
We'll float your boat
with a really cheap Quote!
Well presented information.
Colchester, United Kingdom
Really good quick quotes for my car insurance and very happy with the result, saved a fortune!
4.78/5 from 2276 customer reviews
Compare Car Insurance Northern Ireland
Finding cheap insurance in Northern Ireland can be difficult, especially car insurance.
With so many insurance companies and brokers based on the UK mainland, many great value policies exclude Northern Ireland. We know how frustrating that can be, so we have developed CompareNI.com to let you compare deals that apply to NI residents.
Car insurance NI premiums can vary between brokers, as they can charge different fees on top of the original insurance price – so it is worth shopping around to make sure that you don't pay too much for the cover that you need. At CompareNI.com, we compare the prices these different brokers charge, so you don't have to contact brokers and insurers individually, which could save you both time and money!
---
Car Insurance NI Comparison
Our system allows you to fill in one simple form to get prices from different companies within a couple of minutes. The cheapest insurance quote will be shown at the top of the list, and you can review policy extras and the brief details, before choosing to purchase online or by phone, directly from the insurance company. You can also save these quotes and review them another time, if you aren't ready to buy today.
---
Finding many types of insurance in Northern Ireland just got easier with CompareNI.com!
It isn't just cheap car insurance NI and home insurance NI quotes that we can provide – we have partnerships with insurance companies who can get you great deals on all kinds of insurance including van, bike, pet, travel, breakdown and much more.
We can also help you check out rates on financial products including credit cards, savings accounts, and mortgages in our money section, while our handy guides and news articles will keep you informed and money-savvy.
We can help you find insurance no matter where you live in Northern Ireland including Belfast, Newry, Carrickfergus, Derry, Coleraine, Ballymena, Newtownards, Lisburn, Bangor, Craigavon, Castlereagh, Cookstown, Downpatrick, Limavady, Strabane, Enniskillen, Larne, Down, Holywood, Omagh, Fermanagh, Dungannon, Lurgan, Londonderry, Antrim, Armagh, Tyrone, Banbridge, Maghera, and everywhere else!
* *51% of consumers could save £490.26 on their Car Insurance. The saving was calculated by comparing the cheapest price found with the average of the next four cheapest prices quoted by insurance providers on Seopa Ltd's insurance comparison website. This is based on representative cost savings from June 2023 data. The savings you could achieve are dependent on your individual circumstances and how you selected your current insurance supplier.